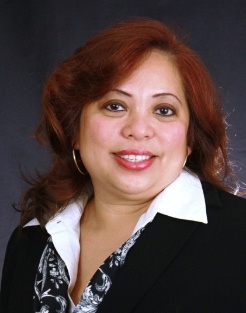 Christiane P. Jacobs is the Managing Director of the Association of Military Banks of America (AMBA). She provides administrative support to the President and Executive Vice President of AMBA, and AMBA Services, Inc. (ASI). She oversees daily administrative operations of the headquarters office, and provides support and coordination of the membership program, special projects, sponsorship program and two major annual events: the Annual AMBA Luncheon in conjunction with the Military Family Financial Readiness Coalition Roundtable and the Annual Fall Workshop.
Christiane is responsible for gathering and disseminating information to members and partners on the latest banking updates, especially when military financial readiness matters become topics of legislation, regulation, or education. She is AMBA's in-house graphic illustrator for print collaterals to promote AMBA's brand to members, potential members, and military communities. Christiane coordinates with Service branch military banking liaison officers on the dissemination of information, such as on-installation bank solicitations.
Christiane joined the Association in November of 2005. Prior to coming to AMBA, she was employed by the Association of the United States Army for over ten years and served in its Membership and Meetings Directorate organizing in membership recruitment and retention programs.
Christiane and her husband, Charles live in Prince William County, Virginia with their two sons, Christian and William.