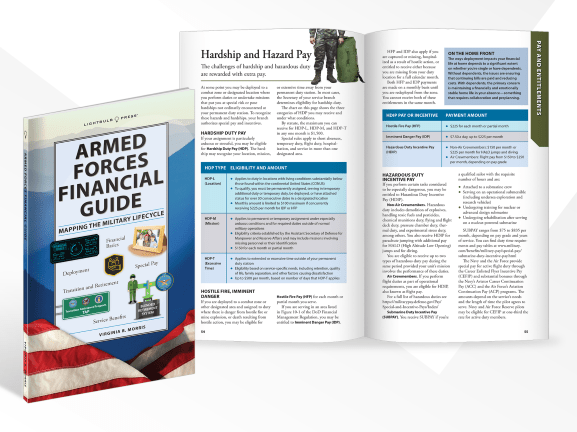 Armed Forces Financial Guide
Now all in one place, this guide provides key information on important financial issues like qualifying for and accessing service member and military family benefits, reading your LES, everyday finances, planning for the future and much more.
Created in collaboration with DCUC and AMBA, the guide was developed with the input of seasoned military leaders with education and experience in military personal finance. The PDF version of the Guide can be viewed below. The Guide can be purchased in limited printed copies (on Amazon), ePub version (with Lightbulb Press), or in bulk by contacting AMBA. Use the hyperlinks below to view or purchase the Guide.
Did you just enlist? Commission? Start on Title 10 orders?
Are you wondering what to do with your paycheck the 1st and 15th of each month? What's the best way to start saving for retirement? How do you build good credit?
Do you ever wonder what creditors know about you and your credit history? Find out what they know, and how you can improve your score or correct mistakes on your credit history.
Is inflation making things harder? Get tips on how to make a plan for variable and fixed expenses, what that means, how you can work to get ahead of inflation, and much more. The Armed Forces Financial Guide has the answers!