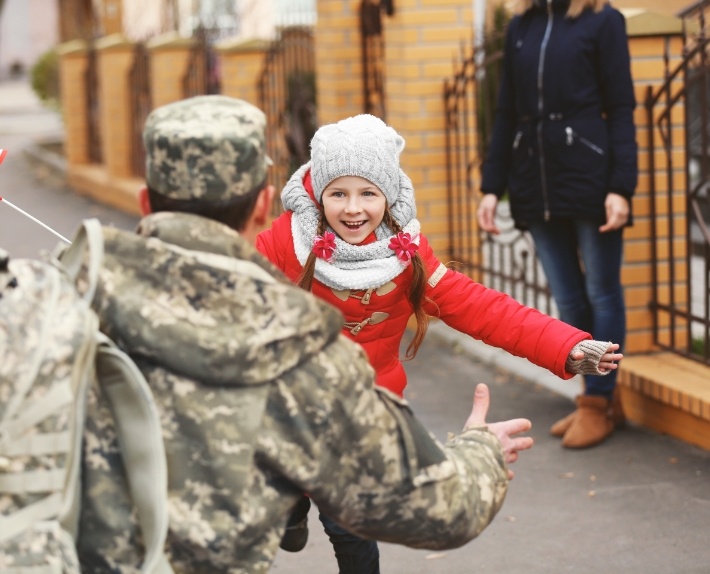 Scholarships
MOAA – Scholarship Fund
The Military Officers Association of America (MOAA) established the MOAA Scholarship Fund in 1948 to provide educational assistance benefits to children of military families. It supports one of the association's founding principles: education is the cornerstone of a strong democracy. It is funded by donations from MOAA members, Councils and Chapters, corporations, and others with a desire to help military families. AMBA is proud to sponsor this scholarship program.
Application Details and Requirements
Applicants for our programs must be attending an accredited college or university as full-time students during the current academic year. All loans, scholarships, and grants are for students seeking their first undergraduate degree and are awarded for no more than five school years. No loans, scholarships, or grants are available for graduate-level studies.
General Eligibility: Applicants must be under 24 years old. Applicants must have a parent eligible for MOAA membership or be children of active duty, Reserve, National Guard, or retired enlisted military personnel. If the applicant served in a uniformed service before completing college, his or her maximum age for eligibility will be increased by the number of years he or she so served, up to five years. Applicants must have a high school GPA of 3.0 or higher. Children attending U.S. military academies and academy prep schools are not eligible. If selected for any Educational Assistance program, the sponsoring parent must have a paid MOAA membership throughout the college years and, if applicable, until the loan is repaid. Male applicants must affirm they have registered or will register for the Selective Service (by accepting the terms at the end of the application).
Learn More
Graduate School of Banking – University of Wisconsin Madison
Association of Military Banks (AMBA) Raleigh A. "Andy" Trovillion Scholarship
Raleigh A. "Andy" Trovillion, former GSB faculty member and Association of Military Banks of America (AMBA) board chairman, passed away in 2019 after a distinguished career in banking. This scholarship, which is funded by the AMBA, honors Andy's passions for and contributions to military banking and banking education. Bankers eligible for this scholarship must be serving or have served honorably as an active duty, Reserve, or National Guard member of one of the Armed Services of the United States. Bankers who are military spouses or spouses of veterans are also eligible to apply. This scholarship is available in the amount of $1,500 for each year of the student's attendance (approximately 1/3 of the annual tuition fees) for a total value of $4,500.
Learn More
Association for Financial Counseling & Planning Education (AFCPE) Symposium
Scholarships for Military Spouses to attend the AFCPE Annual Symposium
As a Scholarship Sponsor, AMBA provides financial counselors, coaches, educators, or students the opportunity to attend the Annual AFCPE Symposium. AMBA designates the population we would like support – nonprofit, military, private practice, student, etc. – and AFCPE helps facilitate the application, selection process, and coordination of Symposium Registration.
Learn More