By Amanda Mitchell, AFC® Candidate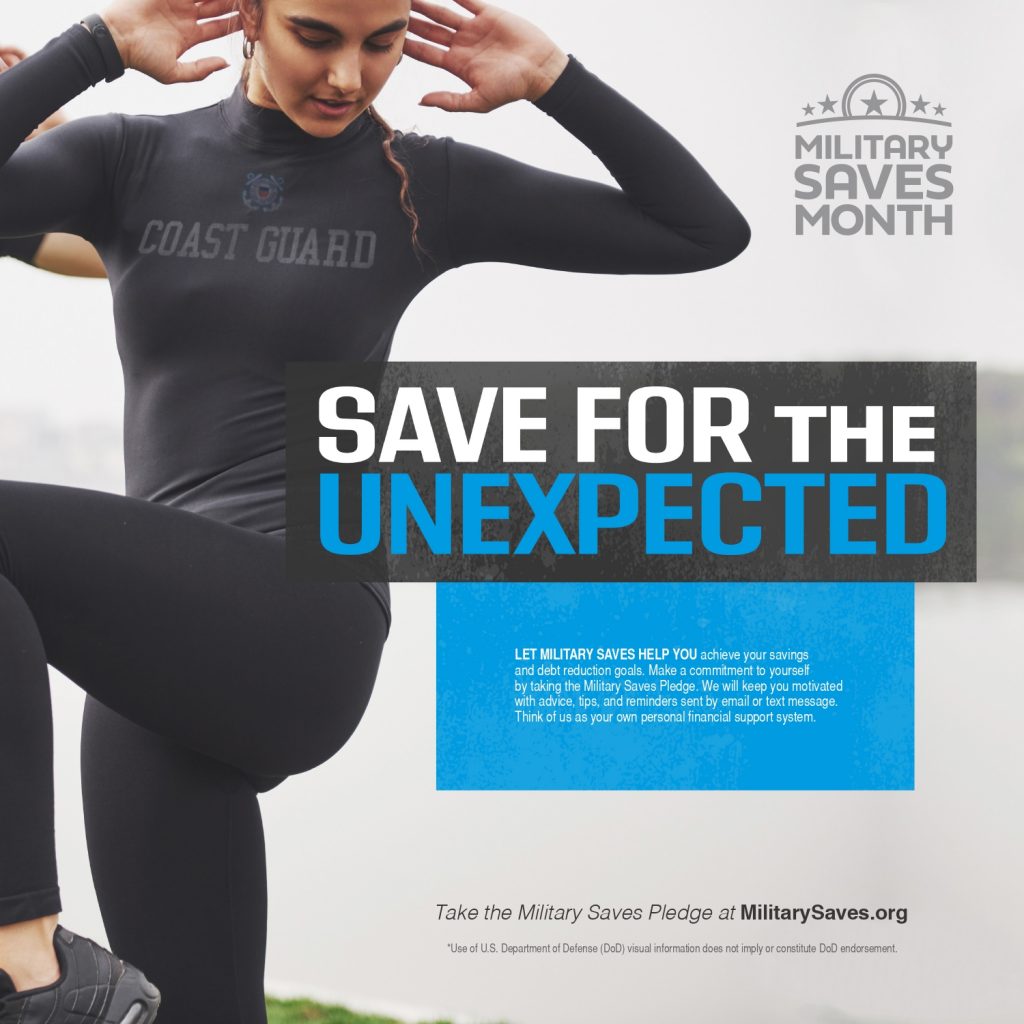 Having an adequate amount in savings is a critical part of your financial wellness. How much you have available for unexpected expenses can make or break your budget. Did you know that active-duty service members are more than twice as likely to have used a payday loan service or taken out a cash advance? In fact, twelve percent more service members had used these services in 2020 than in 2019. While 2020 was a challenging year for us all, these statistics indicate that a sizable portion of service members do not have enough savings.
April is Military Saves Month, and it is a great time to evaluate your savings habits and financial situation. This initiative, created by Military Saves, encourages service members and their families to take the pledge and plan to better their financial positions. So, are you ready to take the pledge?
What is the pledge?
"I pledge to save money, reduce debt, and build wealth over time. I will encourage my family and friends to do the same."
As with setting any goal, accountability is an important component to success. When you take the pledge, you become a part of a community of savers to help keep you on track and motivated. Military Saves supports you in your savings journey by sending you reminders to save via text or email, helpful resources, and tips to keep you focused on the goals you have set.
Don't take the pledge alone!
Making smart money moves at any stage in life makes for a brighter future. But, the sooner you start setting financial goals, the better your financial future looks. Younger enlisted and commissioned service members statistically save far less than their more seasoned counterparts. Sharing Military Saves Month with newer service members could significantly impact their financial wellness so, don't take the pledge alone! Share with as many service members and their families as you can.
Additional Resources for Military Saves Month:
Ways You Can Integrate Military Saves Month into Your Organization
Family Readiness Groups:
Reach out to your organization's leadership and plan a meeting centered around your unit's financial wellness.

Consider having a guest speaker/financial professional at your meeting to present information and answer specific questions. Collaborate with your branch's community service office to find a financial professional or reach out via your installation's community boards and social media groups.
Military Leaders and Project Officers
Strengthen your unit's financial readiness by integrating financial wellness into your organizational culture. For more information, see here.