August 23, 2021
–
August 24, 2021
The 2021 AMBA Annual Workshop will be held as a fully virtual event on Monday and Tuesday, 23 and 24 August 2021. We hope you will join us.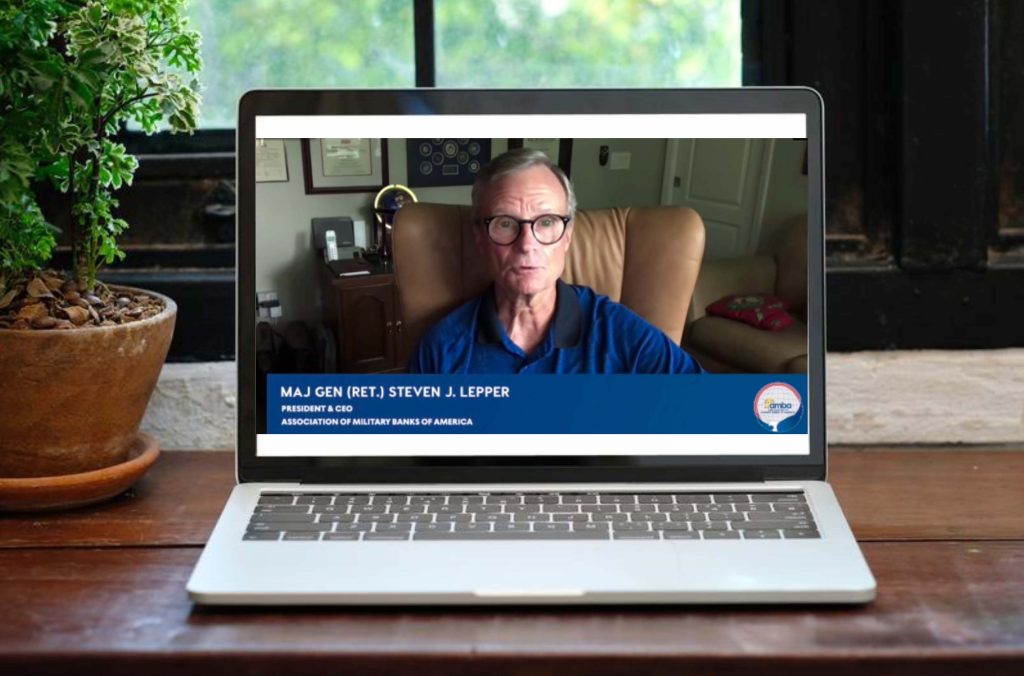 For as long as anyone associated with AMBA can remember, our organization has sponsored an annual Workshop focused on providing an opportunity for everyone engaged or interested in military financial readiness to compare notes. Last year, COVID-19 added an unprecedented level of complexity to our Workshop planning efforts. Our plan was to hold a physical event in Washington, DC, however, because we were unsure whether travel, social distancing, and hotel occupancy restrictions would accommodate a physical gathering, we decided to host a fully virtual event. This year, we're faced with similar concerns. An April 2021 survey of likely Workshop attendees revealed significant discomfort with an in-person event. So, like last year, we have decided to host another fully virtual event. We plan to build on and improve the program we put together last year.
Registration is closed.
Thank you to our Workshop Sponsors for the 2021 AMBA Virtual Workshop.
Titanium Sponsor 2021
Platinum Sponsor 2021
Silver Sponsor 2021
Bronze Sponsors 2021
2021 Workshop Registration