By Amy Miller, AFC®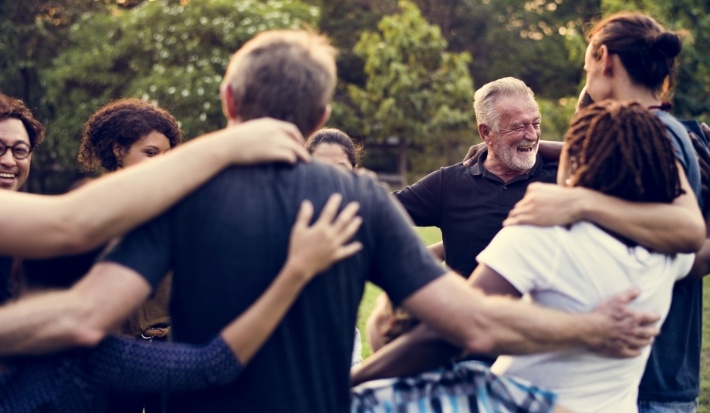 Good mental health is vital to overall health and well-being. October 10th is World Mental Health Day and is an opportunity for individuals to improve their knowledge, raise awareness, and take action to promote and protect everyone's mental health.
With that in mind, we're looking at some of the mental health issues our military members and
veterans face and some of the resources available to them.
Post Traumatic Stress Disorder (PTSD)
PTSD has been called by many different names throughout history, including terms like "soldier's heart", "combat fatigue" or "shell shock." PTSD itself was officially recognized in 1980 after the Vietnam War. This disorder commonly affects those who have been subjected to wars and other violent acts, assaults, or disasters.
Stigma persists regarding the diagnosis of mental health disorders, particularly within the context of active duty, causing many individuals to hesitate in acknowledging their challenges. However, benefits to getting diagnosed include improved quality of life, avoiding a dishonorable discharge, can help prove the condition is service-connected, and may protect VA healthcare eligibility in the future.
According to the Department of Veterans Affairs (VA), PTSD is more common in service members and Veterans than civilians. This has led the VA to open the National Center for PTSD, which has become the world leader in PTSD research, education, and treatment and now offers around 200 treatment programs across the country.
Veterans needing assistance can contact the VA in the following ways:
-Contact the general information hotline at 800-827-1000 Monday-Friday 8 am-9 pm ET
-Contact a local VA Medical Center
-Contact a VA PTSD Program
-Visit AboutFace to learn more about PTSD
Depression
Depression also remains a top concern for active-duty service members and veterans. Like PTSD, military members, and veterans both suffer from depression at higher rates than their civilian counterparts. Contributing factors include separation from family members and combat-related stress.
DoD provides free Military One Source resources for military service members and their families to help with these issues. They have a 24/7 toll-free number (800-342-9647) and a Military Mental Health Support & Resources website.
Veterans can get help using the VA's mental health and care options. Learn more here.
Suicide
Suicide is a problem affecting both active-duty service members and veterans.
Unfortunately, according to a Pentagon report from earlier this year, suicides in the active duty military community increased in the first part of 2023. This was the largest increase in a single quarter since 2021.
The Department of Defense[SL1] (DoD) recently announced new actions to prevent suicide in the military. The plan includes a campaign to reduce the number of suicides through five lines of effort: a more supportive environment, improved delivery of mental health care, addressing stigmas and other barriers to care, revising suicide prevention training, and working to promote a culture of safety.
The good news is there has been a decrease in Veteran suicide in recent years. While this decrease shows hope, Veteran suicide remains a top issue. Like the DoD, the Department of Veterans Affairs[SL2] (VA) has also taken more strides to prevent suicide in the veteran community and has adopted a comprehensive approach to preventing it by combining community and clinical strategies.
To learn more about Veteran Suicide and the VA's prevention plans, check out the 2022 National Veteran Suicide Prevention Annual Report.
AMBA recently joined the Face the Fight coalition. Founded by USAA, Face the Fight is a coalition of corporations, foundations, nonprofit and veteran-focused organizations joined together to raise awareness and support for veteran suicide prevention. Face the Fight's mission is to break the stigmas surrounding suicide in order to open conversation and support around the topic. Facing the reality of veteran suicide is a struggle. But when people face this fight together there is hope. Find out more at https://wefacethefight.org/.
Available Resources:
Here are a few other resources available for service members, Veterans, and their families:
Tricare offers mental health care to all enrollees. Find out more by visiting Tricare Mental Health.
The Psychological Health Resource Center is available 24/7 for service members, Veterans, and family members and can be reached by calling 866-966-1020 or by visiting www.health.mil/PHRC
The Real Warriors Campaign aims to break the stigma associated with mental health and encourages service members in need to reach out. Learn more at http://www.health.mil/RealWarriors
The inTransition Program offers free specialized coaching for service members who need mental health care. Visit their website at http://www.health.mil/inTransition or contact them via phone by calling 1-800-424-7877
Vet Centers are available in many locations around the country. Find one by calling 1-800-905-4675 or by searching for a location online.
The VA Health Benefits Service Center contact number is 1-877-222-VETS
Visit My HealtheVet online for more information or to find a center location.
If you are a service member or Veteran in Crisis or know one, dial 988, then press 1 OR text 838255 OR live chat online at Home (veteranscrisisline.net) any time of the day or night to be connected with a trained counselor.