By Amy Miller, AFC®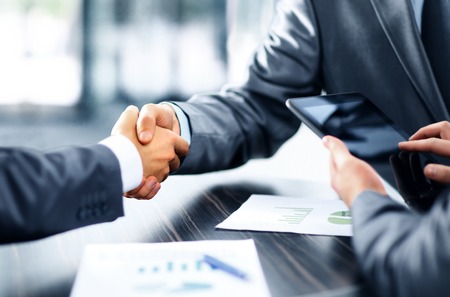 National Homeownership Month is designated as a time to recognize the value of homeownership for American families. Homeownership is considered part of the American Dream and a way to build financial stability and wealth. For the month of June, we'll be covering topics related to housing and homeownership.
For the last week of the month, we're looking at another key step in becoming a homeowner – choosing a real estate agent or realtor.
Real estate agents are essential when buying and selling a home. They work to help their clients understand the market and act as guides through the process. Having a trusted agent by your side can make all the difference in the home buying or selling experience. Below we outline the steps to take and things to consider when looking for an agent.
Agents, Realtors & Brokers
Real Estate Agents are licensed in a specific state and in some cases, multiple states. They help with a home purchase or sale and will work to educate and guide their clients through the process. Agents can represent the buyers, the sellers, or both.
A buyer's agent will assist with finding homes, touring them, making offers, and negotiating with the sellers.
A listing agent helps homeowners sell their home by evaluating the home's value, setting the asking price, listing the home on the area's marketing site(s), and negotiating with potential buyers.
Realtors are state-licensed real estate agents that belong to the National Association of Realtors (NAR) and must comply with the code of ethics set by the association.
One of the main distinctions between realtors and real estate agents is the membership in the NAR and the obligation to uphold the code of ethics. While all realtors are real estate agents, not all real estate agents are realtors.
Brokers, like agents and realtors, are state licensed to negotiate the purchase or sale of a home but have additional training and licenses that allow them to work independently as well as oversee agents and realtors.
Commissions
Agents, Realtors, and Brokers all work for a commission based on the home's final sale price. This is normally paid by the seller at closing. Although the buyer does not directly pay this amount, it can impact the final sale price.
Typically, commission rates are around 6% but can vary. Commission rates can be negotiated, however, a survey of around 200 realtors in 20 U.S. cities by the Consumer Federation of America shows that over 70% of agents state they will not negotiate their commission.
Commissions are normally split between the buyer's agent, the seller's agent, and each of their brokers, if they are using a broker. Brokers are paid a percentage of the commissions from the agents and realtors that work with them. The split is usually around 1.5% for each agent (3%) and 1.5% for each broker (3%).
Tips for Choosing an Agent
Ask for Referrals from friends and family. Find out who they've worked with and about their experience with the agent.
Research each agent. Review their website and social media posts to get an idea of their selling style and marketing strategies. It's also a good idea to check out their past client reviews and status on the state regulator's website.
Interview at least 3 agents and ask specific questions including how long the agent has been in real estate, if they primarily work with buyers or sellers, how they would price and market the home, familiarity with the area, along with the number of current clients they have and if they work as part of a team or independently. It's also important to consider rapport and compatibility during the interview.
Request References from clients that the agent has worked with recently. Reach out and ask how the process went, how satisfied they were with the agent, and if they would work with them again in the future.
Contracting with an Agent
Once you've chosen an agent, you'll want to be sure all parties are on the same page with a clear plan of action. It's important to be sure these things are outlined in writing to clarify expectations. This includes the sales price, how showings will be handled, the commission structure, and the length of the contract.
This is typically done through signing a buyer's agent agreement or a listing contract. Most agent contracts will also include an exclusivity clause that restricts working with or entering into any agreements or contracts with other agents during the term of the contract.
Ready to begin your homebuying journey? Search our membership directory where you can find a list of the many AMBA member banks offering mortgages.