By: Amy Miller, AFC®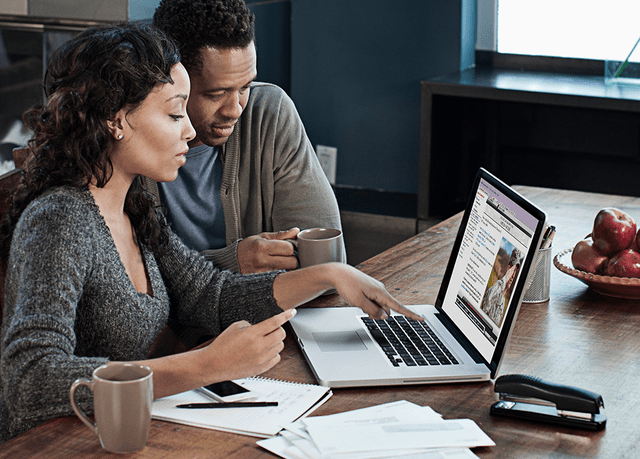 Buy Now, Pay Later (BNPL) services have grown in popularity as online shopping increased during the Covid 19 Pandemic. These services are the opposite of the lay-away programs of the past. Instead of paying in small installments first and receiving the items after they are paid off, BNPL consumers are allowed to make purchases with a small down payment and then pay the remaining balance later in installments, typically over the course of a few weeks or months.
If you've been considering using a BNPL platform, here are several things you should know.
How does Buy Now Pay Later Work?
Many retailers are now offering BNPL services at checkout. Choosing this option gives consumers the ability to pay nothing or only a portion of the total due at the point of sale and then pay the remainder in installments. You must complete a short application which gathers basic information including your social security number and payment method. Most, but not all, BNPL providers will run a soft credit inquiry and will approve or deny your application before your transaction is complete. Each provider has its own approval criteria and may approve individuals who may not qualify for other credit products.
Repayment Options
There are 4 common repayment options:
–Pay in 4 is the most common and allows you to split your payments up in to 4 installments paid back over 6 weeks. Payments are typically due every two weeks, including the day of purchase, until the balance is paid in full.
–Pay in 30 allows you to purchase an item without paying at the time of purchase. You then have 30 days to pay the entire balance.
–Monthly Installments breaks payments into several installments and will typically charge interest.
Choosing a BNPL App
Each service offers different terms and conditions. Here are a few you should consider when choosing the right one for you.
Interest: Not all BNPL plans charge interest, but some charge as much as 30% APR. It's always a good idea to check before making a BNPL purchase.
Fees: Some BNPL services also charge fees and some don't. The most common fees are "convenience" fees and "late" fees.
Amounts: Most BNPL apps have some sort of spending limit that varies by provider. Some offer a limit as high as $17,000, which is ideal if you plan on making a large purchase; others have limits as low as $1,500.
Credit Check & Approval: Some BNPL services do "soft pull" credit checks. These services typically limit the approval amount and other terms for those who don't have the best credit.
Repayment Options: This is important, especially if you plan on using a BNPL to make a large purchase, since each offers different repayment plans.
Locations Accepted: Many retailers use only one BNPL service. For these merchants, your options are limited to using their service or not using BNPL at all.
Buy Now, Pay Later App Considerations
There are some risks to BNPL purchases that need to be considered before making one.
BNPL services can promote impulse buying and overspending. Small payments add up and can leave many struggling to pay later.
It's also important to recognize that although they may seem like a low-cost alternative to using credit cards for purchases, using one is still taking on debt. On the one hand, because BNPL debt is not reported to credit bureaus, these products are not helpful when trying to establish or build credit. On the other hand, failure to repay a BNPL "loan" is reported and could affect your credit rating.
BNPL services do not offer the same protections as credit cards, especially when it comes to returning items for a refund. Often, consumers are referred to the merchant and can only dispute the charges if the merchant refuses to grant a refund. Many of the services require the consumer to continue making payments during the process.
As with any credit product, choosing to use a BNPL service is a personal choice that should be weighed against your financial situation and spending habits. Do your homework to ensure you understand how it works, what you'll be charged, the terms and conditions, and your ability to afford the future payments.