By Amy Miller, AFC®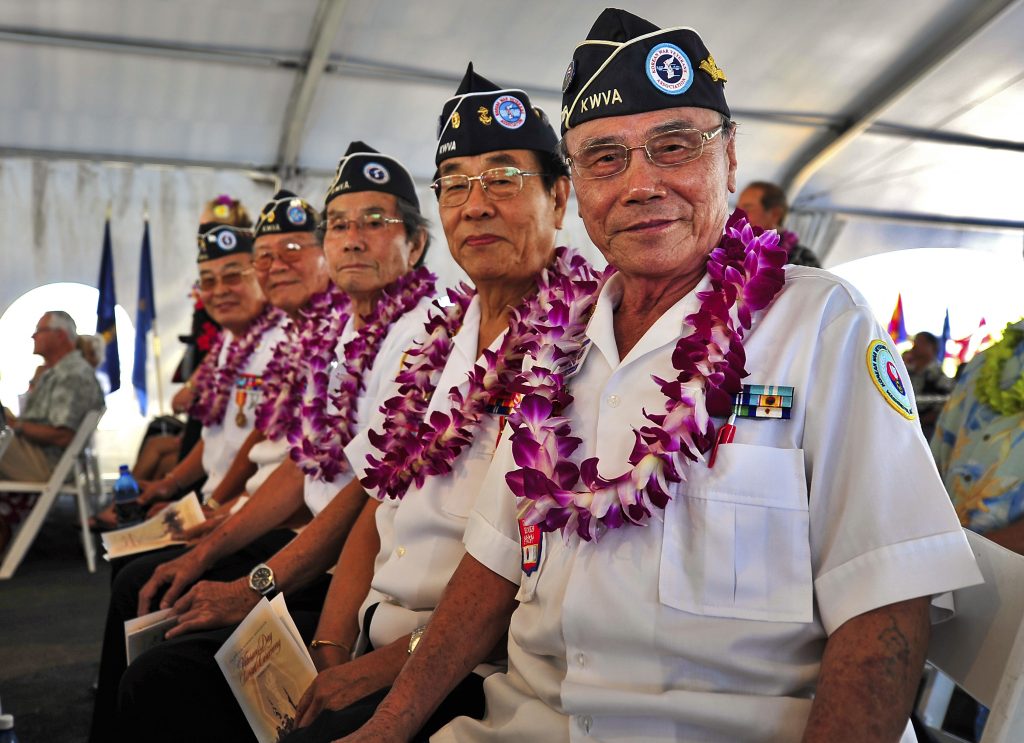 We talk a lot about the financial issues facing not only our active-duty service members but also our Veterans and their families. The attention is warranted because the issues are significant. This week, I want to share a story that focuses on unbanked and underbanked Veterans and how AMBA and the U.S. Department of Veterans Affairs (VA) partnered to create the Veterans Benefits Banking Program (VBBP) as a way to help veterans safely manage their VA benefits and to provide financial and credit counseling to help them gain control of their finances.
The Real Financial Struggles Veterans are Facing
Recently, after discussing the VBBP at an event he attended, an AMBA board member was contacted by a Veteran Service Organization (VSO) about a homeless Veteran who struggled to access and secure his monetary benefits each month.
This Veteran, like many others, received his VA benefits on the US Treasury's Direct Express® debit card and uses an ATM to withdraw ALL his funds at once each month to avoid multiple fees. The Direct Express® program allows only one fee-free ATM withdrawal each month. I witnessed similar behavior during a decade as a retail bank manager. The major difference between my banking clients and this veteran is that my clients were actually "banked" – they had bank accounts — although most were underbanked because they didn't use their accounts to manage their money.  Many Veterans are completely unbanked and receive their monthly VA benefits on the Direct Express® pre-paid card or paper checks.
Our board member also learned that, because this particular Veteran walked around with lots of cash, he was robbed frequently. When that happened, he had little to no money for the remainder of the month. After hearing all of this, it became apparent to our board member that the ability to withdraw cash at any time during the month without incurring a fee each time would greatly improve this Veteran's quality of life. 
In addition to the struggles I just mentioned, this Veteran also faced another hurdle:  He had no Identification. This led him to believe that receiving his cash on a pre-paid card was his only option. But no worries – our board member verified his identity and helped him open a bank account, assisted with re-directing his VA benefit to the new account, set up paperless statements for added security, and gave him a tutorial on how to use the ATM and what to do if his card was ever lost or stolen. (Kudos for going the extra mile – I think we can all agree that these steps can be used as best practices when assisting Veterans in the future!) 
This story shows the significant impact that having a local, free banking option can make in a Veteran's life. The VBBP program and our director's AMBA member bank, working together with the VSO in their community, saved this Veteran thousands of dollars in unnecessary fees (lifetime fees paid by those unbanked are estimated to reach around $40,000 over a lifetime) and provided him added security.
AMBA & The VBBP
Many stories like this motivated AMBA and the VA to work together to create the Veterans Benefits Banking Program.  Its primary goal is to provide military-focused bank and credit union options to Veterans considered unbanked or underbanked. (According to a Federal Reserve report there were approximately 250,000 un – or under-banked Veterans in the U.S. in 2019.)
The VBBP simplifies choices and helps eligible Veterans select financial institutions that have agreed to help Veterans open free checking accounts with no minimum balance into which they can deposit their funds electronically. The program also informs Veterans receiving their benefits on prepaid cards or paper checks of other available financial products and services. Since its inception in 2019, VBBP has helped "bank" over 180,000 Veterans. (I think that's quite impressive!)
Free Credit Counseling & Financial Counseling
AMBA has now taken its mission a step further by partnering with the Association for Financial Counseling and Planning Education® (AFCPE®) and the National Foundation for Credit Counseling (NFCC) to provide FREE financial and credit counseling to Veterans and their families.
Through the program, Veterans and their families have access to one free consultation with an Accredited Financial Counselor ® or Certified Credit Counselor who will offer guidance tailored to Veterans' specific experiences and needs and will provide them with opportunities to achieve lasting financial well-being.
VetCents
The VBBP also features VetCents — a financial education program created specifically for Veterans and Veteran family members. The program focuses on four key areas of financial interest for Veterans: budgeting, savings, credit, and homebuying.
Going the Extra Mile to Improve Veteran Lives
I recently read some work by Gary Ryan Blair and a quote of his came to mind when writing this piece. I'm sharing it below for you –
"Going the extra mile is about love; it's a passionate obsession with excellence. It is the result of good intention, uncompromising standards, sincere effort, intelligent design, attention to detail and skillful execution"
AMBA, along with its members and partners, is striving to strengthen the financial readiness of our Veterans. I think our board member's recent actions to assist a Veteran in crisis show the willingness and eagerness of AMBA, its member banks, and partners to go the extra mile.  
You can learn more by visiting Veterans Benefit Banking – About Us
To Find an AMBA member bank participating in the VBBP, click here: https://veteransbenefitsbanking.org/financial-institutions/
To start your journey and learn more about free financial and credit counseling, visit VetCents.Org or VBBP Financial & Credit Counseling