By Amy Miller, AFC®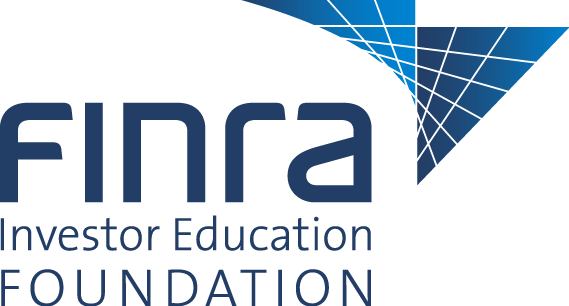 FINRA, the Financial Industry Regulatory Authority and not-for-profit organization dedicated to protecting investors and market integrity has recently updated many of the resources and tools they offer, enhancing financial education and readiness for service members, their families, and military-focused financial educators and counselors.  
FINRAfoundation.org
The FINRA Investor Education Foundation was established in 2003 by FINRA and works to help Americans build a financially stable future by offering guidance and education on the financial issues faced by many. Retiring their old site, saveandinvest.org, the FINRA Foundation has launched FINRAFoundation.org as the new site for military financial educators, counselors, and FINRA Foundation Military Spouse Fellows. The site allows access to a variety of tools and resources to make financial readiness a reality.
MyFICO
One of those resources is the MyFICO credit score analysis tool. This free reporting tool is available to active-duty service members and their spouses through installation financial educators and counselors.
Most individuals are confused by the credit rating system, and don't know their score, what is being reported or how to correct any mistakes. This analysis tool allows service members to view their credit score and simulate how certain steps could affect it. It also offers action plans to help get them on the right path to a healthier credit file.
Military members interested in taking advantage of this free resource should reach out to their local Financial Counselor for assistance in accessing the tool and obtaining their free credit information. Often called Personal Financial Counselors or Educators, servicemembers can find them through Airman & Family Readiness Centers, Army Community Service, Fleet & Family or Marine Corps Community Services offices or the equivalent on their installation.
Publication Portal
The FINRA Foundation's Military Readiness Project delivers free financial education tools and training to service members, spouses, and on-base financial educators. The Foundation recently announced the opening of its new free publication portal, offering a variety of brochures, publications, and handouts that can be used by the member as well as financial counselors and educators.
The publications cover topics including "How to Make Smart Financial Choices After a Job Loss", "Thinking money", "Fighting Fraud", and "Making the most out of your Military Money." These are available as PDF downloads or can be ordered by mail, free of any fees, and can be accessed by visiting the FINRA Public Portal.
Research & Studies
The foundation is constantly looking for ways to better understand the financial readiness of our military members and their families.  Working alongside their many partners and other government agencies to collect and interpret research, the FINRA Foundation also sponsors the National Capability Study.  The study first began in 2009 and evaluates indicators of financial capabilities like making ends meet, planning ahead, and financial decision-making. It is one of the most detailed depictions of America's behaviors, attitudes, and financial knowledge available.  
The report is renewed every three years and you can access the latest edition from 2018 at:
Financial Capability Study (usfinancialcapability.org)
Using data from the National Capability Study, FINRA has also created a few additional studies focused on military members and veterans. The current studies available are the "How Are Veterans Faring Financially", reporting on the financial well-being of our veterans and how they compare to their civilian counterparts, the "Financial Welfare of Veteran Households" and "Millennials in the Military", examining each group's financial capabilities.
You can access these studies by visiting the Research on the Financial Capability of Military Members and Veterans | Finra Foundation page of their website.
As you can see, FINRA and the FINRA Foundation are working hard to build financial stability for our service members and to equip our educators and counselors with the tools and resources needed to promote sound financial decision-making.