By Amy Miller, AFC®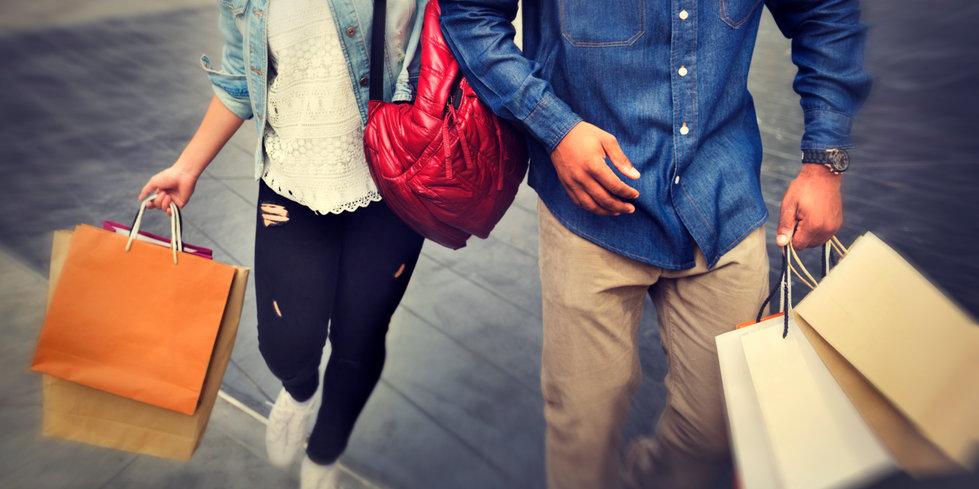 We can't start our December shopping and gift-giving without mentioning one of my favorite things in the world – DISCOUNTS! My husband and I are always looking for places that offer a military discount and wondered if we were taking advantage of all the discounts available to military families, especially during this time of year.
I haven't taken part in Black Friday in many years and finished most of my shopping early this year. But, in the name of research, I decided to wander out last week to catch a few deals and get into the Christmas spirit with a little stroll around my favorite outdoor beachside mall.
I found that several stores like Old Navy, Apple, Yankee Candle, Columbia, and GameStop offer a 10% discount to military members and dependents. Some stores offer these discounts only on a certain day of the week, but several offer the discount every day. I was also able to use my military discount on sale items in some stores or add them to other discounts to increase my overall savings in others.
I was surprised when I found that some offer a larger discount. Kohl's (Mondays only), Lady Foot Locker, Vera Bradley, and American Girl give 15%, Timberland 20%, and New York & Company and Mattel Toy Store 30%.
I also found that most cell phone companies offer some type of discount on their plans or equipment.
My best advice to taking advantage of these deals and discounts would be to make a do your research, budget, plan early, and shop smart. Gift-giving can be a stressful experience, especially if you are trying to stick to a budget and not overspend. I find that remembering to ask for a discount is sometimes the hardest part! I hope you find this helpful – happy shopping!