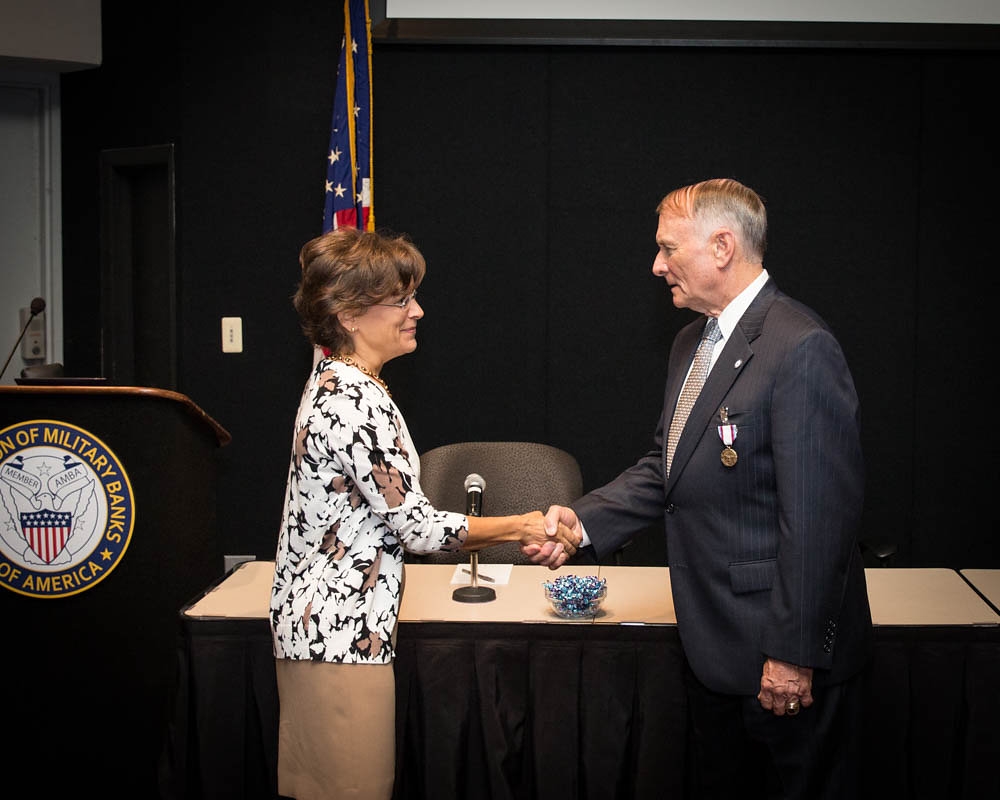 ASSOCIATION OF MILITARY BANKS OF AMERICA ANNOUNCES THE PRESENTATION OF THE OFFICE OF THE SECRETARY OF DEFENSE MEDAL FOR EXCEPTIONAL PUBLIC SERVICE TO FORMER AMBA PRESIDENT AND CEO, ANDREW M. EGELAND, JR. – WARRENTON, VIRGINIA
Steven J. Lepper, President and CEO of the Association of Military Banks of America (AMBA), is pleased to announce this recognition by the Office of the Secretary of Defense to Major General Andrew (Andy) M. Egeland Jr., USAF (ret).  Ms. Rosemary Williams, Deputy Assistant Secretary for Military Community and Family Policy, presented the award to Mr. Egeland.  Ms. Williams noted Mr. Egeland's achievements in the over 11 years that he served as the President and CEO of AMBA.  
"Under Major General Egeland's leadership, the Association and its member banks were active supporters of the Department of Defense and contributing members of the military communities in which they served.  Andy enthusiastically supported the Department of Defense Financial Readiness Campaign and embraced its strategic philosophy that Financial Readiness Equals Mission Readiness."
In making the announcement, Mr. Lepper stated, "The Association of Military Banks of America is delighted that Mr. Egeland was recognized for his service to the military community.  It is clear that Andy had a passion to serve the military community beyond his distinguished 32-year career as an Air Force officer.  Andy's leadership of the Association over the past decade has been truly remarkable. The AMBA Board of Directors and AMBA headquarters staff join the Department of Defense in congratulating Mr. Egeland for this exceptional honor."
The Association of Military Banks of America is a not for profit association of banks operating on military installations, banks not located on military installations but serving military customers, and military banking facilities designed by the United States Treasury.  Founded in 1959, the association's membership includes both community banks and large multinational financial institutions, all of which are insured by the Federal Deposit Insurance Corporation.  For over fifty-five years, AMBA has been instrumental in helping its members serve the financial needs of military personnel and their families.  AMBA held its Annual Fall Workshop for military bankers and Department of Defense personnel in Leesburg, Virginia, August 30 – September 2, 2015.  To learn more about AMBA, please visit www.ambahq.org.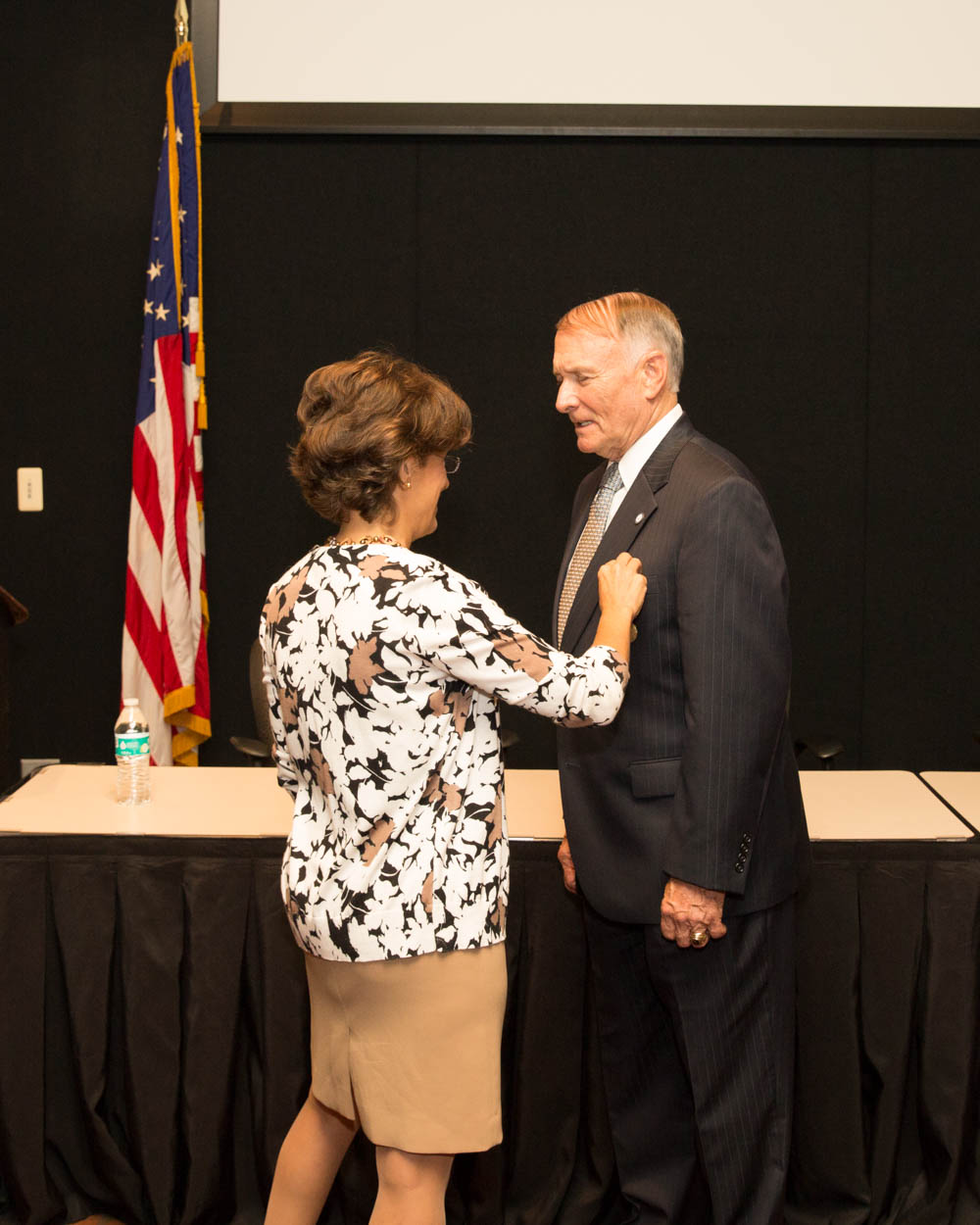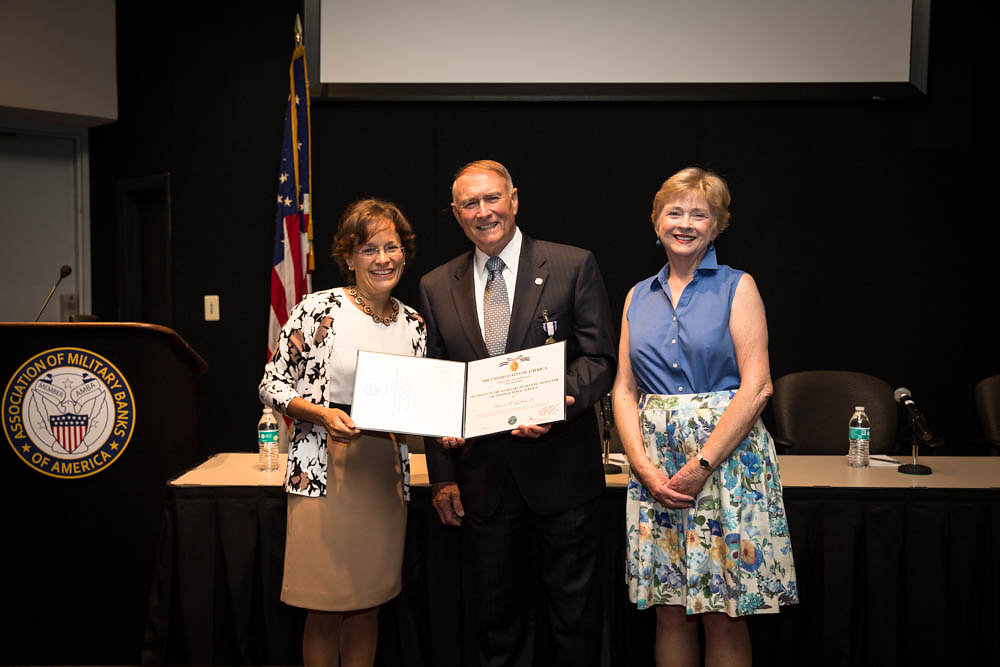 Printable/Sharable Press Release