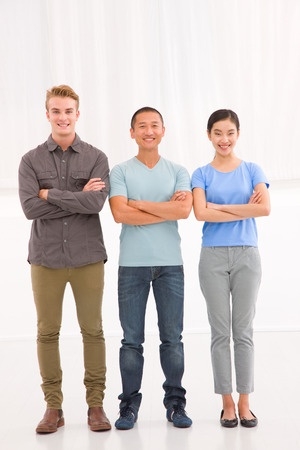 By Sandra Boenig, AFC®
You are probably hearing a lot about planning for retirement – there is so much information, so many ways to save, that it can be crazy and confusing. However, two simple concepts can help you save for ANY investment, including retirement. The reason why everyone is bugging you about retirement, even though you are young, is because these concepts work even better if you start using them when you are young!
Making regular contributions over time benefits you, because you can take advantage of investment value fluctuations.  We don't know when the market will be up or when it will be down – with regular contributions you will sometimes get a bargain, and sometimes pay a higher price. However, in the end this can average out for you, without timing the market to get the highest rates.
The Miracle of Compound Interest
Compound interest is the idea that your money will grow over time – small amounts saved now can grow to much larger amounts in the future. Let's say you have just joined the military and you signed up for the Thrift Savings Plan (TSP).  You can invest up to $18,000 per year into your TSP account. Below are two scenarios of TSP savings; one of saving early, and one of putting off saving until later.
Young Saver: If you save just 10% of your gross pay ($200 for example) by transferring it to the TSP each month, after 20 years you will have saved $48,000. However, because you are also receiving interest on that money (let's say 6%), you will accrue an additional $44,532, for a total of $92,532 at the end of 20 years.
Waited to Save: If you have been in the military 15 years, have contributed nothing to a TSP account, but want to start saving to catch up to the young saver, you would need to save $48,000 over the next five years. However, you no longer have compound interest on your side; you will not have the same amount of money as the person who saved young, even though you saved the SAME AMOUNT. By contributing $800 per month for five years at a 6% return you will have saved $48,000 of your own money, but will have only earned $7,891 from interest for a total of $55,891.
$44,532 is a lot more than $7,891, right? To have the same amount of money over five years as you would if you had started at age 20, you would need to contribute about $16,000 per year.  (For illustration purposes we assumed that your pay stays exactly the same and that your rate of return doesn't fluctuate.)
So even though you think you can put off saving till later because you are young, it's best to start saving as soon as possible to take advantage of dollar cost averaging and compound interest. Want to do your own calculations? Try this one on the TSP website.
Sandra Boenig has worked for Military Saves, managed by the nonprofit Consumer Federation of America (CFA), which seeks to motivate, encourage, and support servicemembers and military families to save money, reduce debt, and build wealth. Learn more at militarysaves.org.