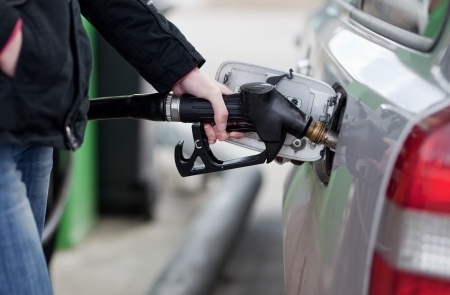 This June the Association of Military Banks of America (AMBA) is asking the military community to share stories about how your military bank has helped you.  See official contest information here. 
At the Association of Military Banks of America (AMBA) we are always pleased to hear stories about how military banks are helping their customers out of sticky situations or offering assistance when there is nowhere else to turn.  Additionally, military banks often employ military spouses – we would love to hear those stories as well.  This is an opportunity for the entire military community to hear those stories.  Every day military banks are providing services and supporting their military communities and we want to use this occasion to express our thanks to them!
Here is a great example of how Fort Hood National Bank helped this Soldier who was PCSing across multiple states and needed some immediate assistance.
It was a hot summer day in 2005 at a gas station in Jackson, Mississippi.  There we were the middle of our PCS; my wife, two teenage daughters, two dogs, and myself.  We had two vehicles each pulling a trailer and a camper, respectively.  It was the familiar switching drivers' situation.  My wife, daughters and dogs would be taking the truck and the camper onto to Alabama as I would head two hours in the opposite direction with the other vehicle and the trailer to my parents' house to store my motorcycles.  To clearly paint this picture, remember that cell phones and cell phone plans were not the same as they are now.  My wife and I both had disconnected our phones at our last post in Fort Bliss, TX and were heading to Alabama, where she would pick up a new plan about four days later.  I would be helping set up my wife and daughters in Alabama near family prior to leaving the country to begin my remote tour in South Korea. 
As with other times during that trip, we would fill-up both vehicles one after the other and I would pay for both after the last one had finished pumping.  On this particular occasion, as my wife was heading out without my following her, we said our goodbyes in between filling up the vehicles and she and the girls headed on their way.  Then there I was.  With a gas bill over $100 and ready to pay, except my wallet was under the seat in the truck that my wife just drove away in.  And I had no phone, no ID, not anything.  The car didn't even have any change in it since my wife always kept the change in her purse! 
Options?  I didn't have many.  I headed into the gas station shop and explained my situation to the clerk, who, while popping gum, gave me the "yeah, right" look.  However, she let me use the phone.  My brother who was over three hours away could come down and rescue me, but he was tied up and it would be a three-hour drive.  I found the number to my bank, Fort Hood National Bank, and called them.  After a series of questions to identify myself, the customer service agent gave me an option of picking up wired cash at the nearest Western Union, which she graciously found only a few blocks away at the Piggly Wiggly.  At the pick-up point, since I was lacking any identification, I would be required to give a few staged responses to their questioning to access the money.  After minimal explanation with FHNB and a short walk down the street, I was able to pay for my gas, and head on my way.
Later I thought about how explaining this situation to a regular civilian bank might have been vastly different from the response I received from my military bank. 
This situation was produced by an all so familiar PCS that active-duty Military Families face (on average) every 2-3 years.  The fact is that this could happen to anyone, and still could today.  Who do you want on your side when you need financial help?  You better believe I am still a customer of Fort Hood National Bank! 
Written by a Command Sergeant Major, US Army
Share your story, enter our contest!  For entry requirements and official rules, click here.