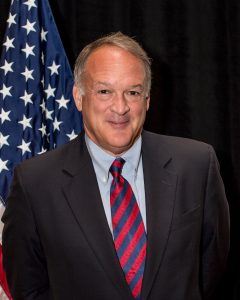 Chairman, President & CEO, 5Star Bank 
Mike League has been a banker for 29 years and the last 25 years in Colorado.  He also serves as Chairman, President and CEO of Little London Bancorp.  Mr. League led a management and community acquisition of 5Star Bank in 2015 after serving as its President and CEO since 2007.  Mr. League started his banking career with United Missouri Bank of Kansas City  and eventually served as Regional Bank President of UMB Bank Colorado. He also served as Executive Vice President of ANB Bank and President & CEO of Bank of the Rockies.  He previously formed investment groups to purchase Colorado banking institutions, including the 1999 purchase of Bank of the Rockies, which was subsequently sold in 2003.  Mr. League is a past Director of the Colorado Bankers Association and currently a Director of the Association of Military Banks of America.
Mr. League received his Bachelor of Arts degree in Economics from the University of Kansas and earned his Masters of Business Administration from the College of William and Mary.  He has worked closely with the Services over the last 20 years as a member of the Colorado Thirty Group.  In addition, he currently serves on the Board of Directors of  the Colorado Training Institute for Public Safety and the Mt. Carmel Center of Excellence.  His business and professional affiliations have included serving as a Director of many non- profit community organizations, private schools and numerous businesses.  Mike and his wife, Dr. Anne Lyon League MD reside in Colorado Springs and have two children, a daughter and a son.