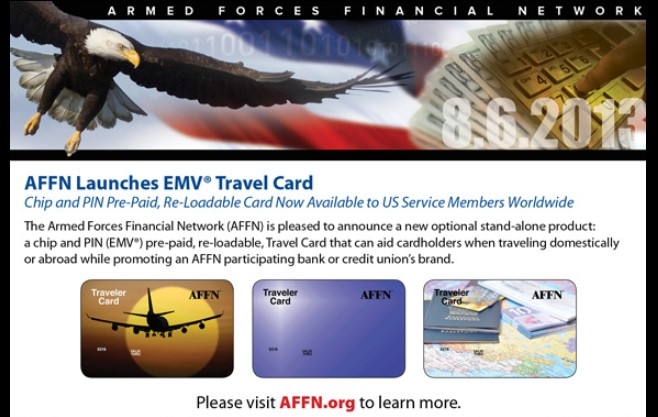 Late last year the Armed Forces Financial Network (AFFN) launched their new chip and pin travel card.  This pre-paid re-loadable card will help fill a gap for AFFN bank customers who are traveling overseas which the much-needed technology that is required in many overseas point-of-sale locations.  After a 15-month successful pilot, the card is ready to go out to all military consumers of military banks and credit unions.
Accessing this type of technology can be a concern for servicemembers traveling overseas. Knowing the needs and meeting them has always been a priority for AFFN, as it is for your bank. These travel cards will be branded with your bank logo and will help ensure that you are meeting your customer's needs.
Low fees and reasonable maintenance makes this a practical way to meet the needs of your customers.
Visit www.affn.org for more information, read this information sheet, and then sign-up your bank today!
Andia Dinesen, AFC®
VP Communications and Operations
AMBA