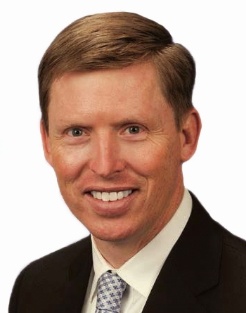 Geoff is an Executive Managing Director with Aon's Public Sector Partnership (PSP) which focuses on developing innovative solutions to help governments and other public institutions reduce volatility and increase the resiliency of their mission. The PSP is a global team of talented colleagues that have deep experience serving in government, insurance, reinsurance, and the capital markets.

Prior to joining Aon, Geoff Hickman was a senior leader within Citi's Public Sector Group. He led Citi's relationships with the World Bank Group and the U.S. Department of Defense. He also led Citi's overall efforts with Developmental Finance Institutions headquartered in Asia and Ministries of Defense globally. In these roles, Geoff drove client satisfaction in the delivery of Citi's full suite of corporate banking solutions to these complex, global public sector clients. Before joining Citi, Geoff was a management consultant with McKinsey & Company and specialized in designing transformative processes and structures in his work with financial institutions and large governmental organizations. Prior to this, he served as a pilot in the U.S. Air Force.

With more than 25 years of experience either in the public sector or working with it, Geoff has wide-ranging experience in this area with special emphasis on working with complex clients to develop strategies to support their risk mitigation goals in a global environment.

Geoff holds the degree of Master in Public Policy (MPP) from Harvard's Kennedy School of Government and a BS in International Affairs/History with a Minor in Mandarin language from the U.S. Air Force Academy. He is also a co-founder of the Veterans on Wall Street (VOWS) DC chapter.