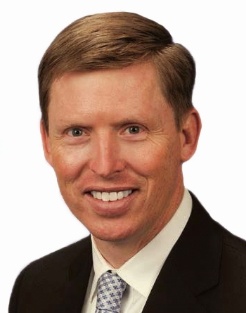 Geoff Hickman leads the Public Sector Group's relationships with the World Bank Group and the U.S. Department of Defense. He also leads Citi's overall efforts with the Developmental Finance Institutions headquartered in Asia. In these roles, Geoff drives client satisfaction in the delivery of Citi's banking, markets, cash management and trade services to these complex, global public sector clients. He also is the co-founder of the Washington DC chapter of Citi's North America Service Initiative, a U.S.-based program designed to support military veterans as they transition into private sector employment.
Before joining Citi, Geoff was a management consultant with McKinsey & Company and specialized in designing transformative processes and structures in his work with financial institutions and large governmental organizations. Prior to this, he served as a pilot in the U.S. Air Force for 12 years.
With more than 25 years of experience either in the public sector or working with it, Geoff has wide-ranging experience in this area with special emphasis on working with clients to develop strategies to support their financial operations and goals in a global environment. Working in close partnership with Citi's regional and sector teams, he is focused on ensuring the holistic delivery of the firm's products and services to this client group across their global footprint.
Geoff holds the degree of Master in Public Policy (MPP) from Harvard's Kennedy School of Government and a BS in International Affairs/History with a Minor in Mandarin language from the U.S. Air Force Academy.